More than most other actors, with Jack Nicholson, you know what you're going to get. He's always at his best as a charming misanthrope, the smirking anti-establishment figure who was simply too cool to be a part of your mainstream system. From R.P. McMurphy in One Flew Over the Cuckoo's Nest to Jack Torrance in The Shining, his most famous roles have been borderline malicious eccentrics operating on the margins of society. But despite his frequent adherence to this very specific character type, his most underrated work (and the performance that earned him his second Oscar nomination) is in Five Easy Pieces, where he portrays the same kind of malcontented social outcast while also showcasing a rare internal conflict. We see not just a man who doesn't fit into traditional society, but who has purposefully abandoned his privileged position in it, and how he grapples with being caught between two different worlds.
Five Easy Pieces is the story of Robert "Bobby" Eroica Dupea (Nicholson), a former concert pianist turned roughneck, who has left his wealthy intellectual family in favor of a nomadic, working-class lifestyle. At first, he seems to be pretty content, with friends and a loving girlfriend, Rayette (Karen Black). But once we become aware of his former life after his father suffers a debilitating stroke, the cracks in his persona widen. No matter how much he tries to eschew his elitist upbringing, there's a part of him, possibly the most fundamental part, that can't and possibly doesn't even want to.
The most obvious evidence of this conflict within Bobby is how he treats the two women in his life: the warm, gentle waitress Rayette, and the blue-blooded pianist Catherine (Susan Anspach.) Bobby is with Rayette because it's an easy relationship to be in — she adores and expects little from him, so he perpetually has the upper hand. And it's clear from the beginning, before we even know about his past life, that he looks down on her. He mocks her country music, which is emotionally honest but stereotypically lowbrow, and when she asks for ketchup while dining with his well-heeled relations, he's so embarrassed that he can't even look at her.
But as much as he seems to hold her and her entire social class in disdain, he is also contemptuous of his own upbringing, and is fiercely defensive at any potential slight against Rayette. There's a scene where an equally patrician family friend is expressing (admittedly condescending) admiration for Rayette's quaint speech patterns, and Bobby explodes, even though he has treated her with far more open derision himself. And while he looks down on Rayette for her lack of social graces and intellectual curiosity, in practically the same breath he mocks Catherine for choosing to spend her life holed up doing something as seemingly inconsequential as playing piano.
The easiest explanation for his behavior is that it's not about the women at all, but about himself: he thinks he's torn between them, while really he is conflicted between the two sides of himself, both vying for control. And that's a fair analysis. But what Jack Nicholson plays so skillfully is the idea that he's not trying to reconcile his past and his present, but is struggling because he doesn't believe himself worthy of either. He's "too good" for an elitist, bourgeois lifestyle because deep down he's worried that he's not good enough for it. He repeatedly brushes off any acknowledgement of his skill at the piano, and during his one real interaction with his non-verbal father, he apologizes for leaving, but rationalizes his decision by saying that he wasn't that talented anyway.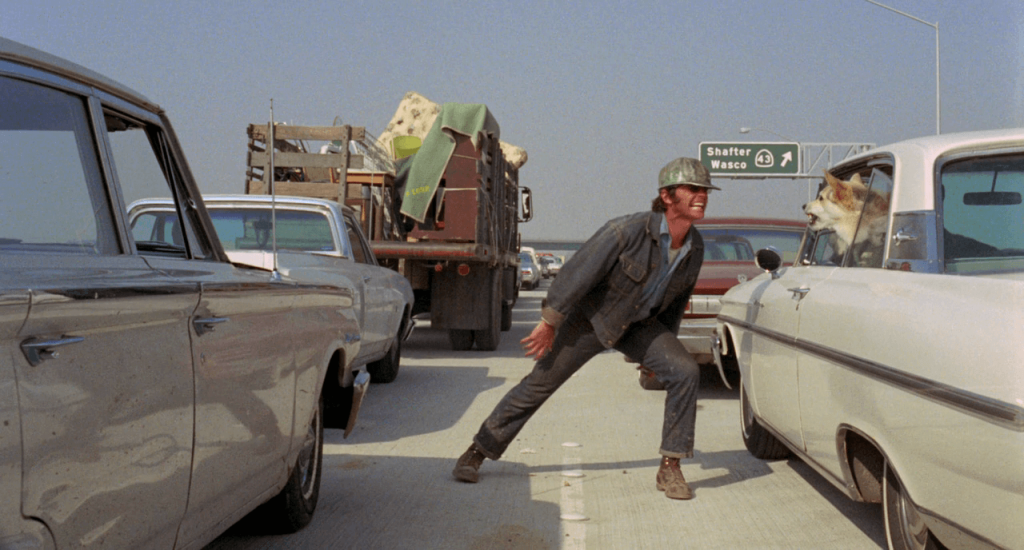 At the same time, he thinks that living a simpler, working-class life is the answer: by virtue of his birth and education, he's "better" than the rest of those people, so he believes there's little risk of not measuring up. But when he's faced with the realization that he doesn't treat Rayette well enough, again he runs, rather than accept the prospect of trying and failing.
Bobby's entire sense of internalized loathing can be perfectly summed up by the two scenes in which he plays the piano. The first is a mocking subversion of classical music, as Bobby gets out of his car in the middle of a traffic jam to play a broken down, out of tune piano atop a moving truck to his friend's amusement. He makes the performance a joke, lowering the stakes and devaluing his own abilities so that he's never in danger of his talent being perceived as inadequate. Later, when he is back at home, drawn almost against his will to his former life, and yearning to impress Catherine, he takes his first real risk: he earnestly plays Chopin on the piano. But even then, he can't quite make himself vulnerable. Rather than accepting Catherine's appraisal of his performance as moving, he mocks her, undercutting her praise and removing the risk of a genuine emotional connection.
We've seen Jack Nicholson do pieces of this role in many different performances over the years. But this is one of the few times when he lowers the facade just enough so that we can tell that he's playing a character who, rather than being supremely self-confident in himself, doesn't actually buy his own schtick. Five Easy Pieces is the rare film that shows Nicholson as melancholy and self-reflective. It's not his flashiest performance, nor is it his most universally beloved, but it might be his best.